RANDY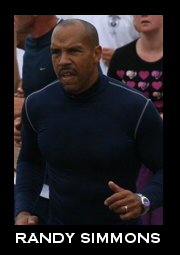 In honor of Randy Simmons, 51, a 27 year LAPD veteran and SWAT team member who was killed February 6 in the line of duty.
Our thoughts and prayers go out to Officer Simmons' wife and two children.
WOD:
"Randy"
75 x snatch (75/45)
Post time to comments.
Notes:
Power snatches are okay
. Determine a strategy before you begin, e.g.as deep into the 75 as possible on first attempt, one every five seconds, sets of seven, no more than three breaths each pause. Focus on weight toward heels, speed through the middle, full hip extension. Weight should tap the deck each rep, but no bouncing! Get a buddy to watch your form.